Alyssa Rogers
Alyssa is an ERYT-500 Yoga Instructor and a Boise Native.  She has been teaching since 2012.  As an outdoor enthusiast, athlete, and adventurer, the practice of Yoga has been her foundation of mind/body health, recovery, and resilience.  She is a student and practitioner of all types of yoga, mindfulness and meditation.  She began her yoga education in Nosara, Costa Rica with Don and Amba Stapleton.  Alyssa believes yoga is for every BODY.  Her strength as a yoga guide and educator is her ability to embody the art and science of yoga into a tangible and authentic experience in a class setting.  Alyssa is especially passionate about teaching Power Yoga and Breathwork as a path to self-realization.  Alyssa also offers private yoga lessons and Pranassage (a way to deepen the yogic mind/body experience through assisted moving, stretching, and guided relaxation).  She can be reached at alyssarogersyoga@gmail.com for private lesson inquiries.  
Credentials and Certifications
2012- Interdisciplinary 200 hr.  Yoga Teacher Training
Advanced 500 hr. Yoga Teacher Training
Experiential Yoga Anatomy for the Multi-Dimensional Being
Iyengar Yoga Teacher Training
Yoga Teacher Training for Athletes
Certified Breath Coach
Pranassage Practitioner Certification
Road Runners Club of America (RRCA) Certified Coach
Certified Personal Trainer
Off the mat, Alyssa enjoys traveling, cooking, gardening, and spending time with family. Outside, Alyssa enjoys running, mountain biking, hiking, skiing, and snowboarding in the Idaho Mountains and beyond.
Amanda Marie
Amanda has been a student of yoga for 17 years and completed her 200 hour yoga teacher training with Sage Yoga and Wellness. With a background in public health and her intuitive gifts of channeling spirit, she works to bring together trauma-informed care and resilience approaches. Amanda blends the multifaceted aspects of health and currently runs a statewide public health program, is training in shamanic practices, and offers private channeled sessions through her business, Full of Grace. She seeks to use her skills to close health disparity gaps in Idaho communities as well as help others find ways to connect to their own divinity, spirit, and highest good. 
Anne Anderson
Anne has been a student of yoga 20+ years and a teacher for 6.  She has completed 700+ hours of training including in Ashtanga Vinyasa, Yin, Restorative, Adaptive, Meditation, Ayurveda, and with specialty populations including elders, trauma, children, and pre & postnatal.  My teaching style is informed by clear instructions and accessible poses with the desire to share yoga with ALL BODIES.  Learn more about Anne at fera wellness.  https://www.ferawellness.com
Carolyn Sauer – CIYT
Carolyn began her study of Iyengar yoga in 1989 and recently received her Iyengar Yoga certification. Carolyn has been teaching yoga for nine years. Her passion is restorative yoga, pranayama and studying the effects of yoga on the nervous system. She has taught workshops at the Milton Erickson Conferences for Brief Psychotherapy with Kathryn and Ernest Rossi. Carolyn's primary teachers include Ben Thomas, Wally Eastburn, Janet MacLeod and Birgit Reimer. Carolyn recently retired from a 35-year clinical psychology practice in California. In addition to yoga, she enjoys hiking, painting, fly fishing, playing the English Horn and oboe, and spending time with her husband, golden retriever and two sons.
Cathy Leamy – CIYT
Cathy has been practicing Iyengar yoga since 2008. Initially looking to improve her core
strength, she began to practice at the Boise Downtown YMCA. Shortly after, a friend recommended that
she check out Vicki Aldridge's Iyengar classes at the Boise Yoga Center—this is where she got hooked on Iyengar Yoga. Cathy learned that the mental focus and attention to alignment that was required of her
by Iyengar Yoga brought an ability to focus that she had not found elsewhere. Since discovering her
passion for Yoga, she has studied with several senior teachers and now looks forward to sharing her
passion and joy of yoga with her students. In February, 2022, she received her Level 1 certification.
When she is not studying yoga, she enjoys paddleboarding on the rivers and lakes in Idaho,
playing with her dogs, hiking and hanging with her family.
Corrine Hathaway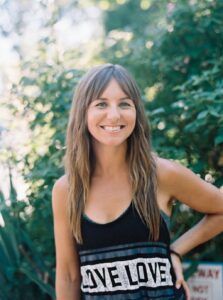 Corrine (she/her) is a queer-identifying Boisean who has called Boise home since kindergarten. She has been teaching yoga since completing her first 200 hour training at the Wise Living Yoga Academy ashram in Thailand in 2013. Corrine has over 500 hours of training in diverse teaching modalities and styles including; Vinyasa, Classical Hatha, Yin, Restorative, Self-Awareness, Meditation, and more. In Corrine's classes you can expect to be asked to tune in to your body and move in a way that feels correct for you. She spends her time moving about the room so she can connect energetically with each person. She uses these connections to guide the practice intuitively. Her intuition combined with her knowledge of anatomy and sequencing makes each class unique, providing the space for you to experience your own energetic and body sovereignty.
Crystal Moore
Crystal is a 500hr E-RYT specializing in Yin, Restorative , & Yoga Nidra. She has a huge passion for building and connecting the community around her. She came to find holistic/metaphysical healing during her "rock bottom" and meditation and reiki practices saved and changed my life in many amazing ways. This journey brought her to yoga which feels like home to her. She never thought she would teach yoga but wanted to deepen her own healing and spiritual path. Now she teaches yoga multiple times a week and absolutely loves it!!!
Crystal is a Reiki Master, Yoga/Meditation/Mindfulness guide, Ayurvedic Esthetician, & Sound/Crystal healing practitioner. She offers moon ceremonies, retreats, workshops, coaching, and energy sessions, and esthetics in the community. It's one of her greatest joys to share this work with the community and offer practices that have been so powerful for her. 
She doesn't consider any of this to be "work" because she's truly passionate about what she does and loves it so much. However, outside of this joyful "work" she enjoys reading, playing with her two kids & puppy, dancing & singing to her favorite music, and matcha lattes!
Debbie Murphy
From her early years in traditional academia (doctorate in exercise science, minor in psychology) and through three decades of yogic study, Debbi has searched for the best tools to help folks feel empowered, happy, and centered. A child of the idealistic sixties, Debbi grew up with a passion to help others live more full-filled lives. Convinced the answer lay in the mind-body connection, she spent her college years receiving a masters in Psychology and a doctorate in Exercise Physiology. After a decade of higher education teaching where her innovative classes won her the moniker of "Columbia's fitness expert, she moved West. Here, she was able to round out her education. Her journey has included study with neuroscientists, physiologists, psychologists as well as innovative yoga masters. Her passionate pursuit revealed that the best tools are at the nexus of modern scientific research and ancient yogic philosophy. And this best of all worlds approach is what you'll experience in her unique, empowering flow. Over the past few decades, Debbi has shared this science meets spirit message as owner and director of Shanti Teacher Training and Shanti Yoga Studio, in national conferences and festivals, and international retreats.  A regular contributor to several online blogs, Debbi also has videos on Udaya.com and Vimeo. Learn more about Debbi at debbimurphy.com, instagram & facebook.
Emily Stotts
Emily is an Idaho native, outdoor-loving gal who was first introduced to yoga in 2009, using yoga as cross training for long-distance running. Emily has been running races around the Idaho foothills and the Northwest for almost 20 years and has a true passion for getting out into nature and moving the body in a way that feels good from day to day.
After experiencing a large amount of physical burn out and consistent running injuries, Emily decided it was time to take the next step in her self-care by recommitting to her yoga practice. In the Spring of 2021, Emily completed her 200-hour YTT through Boise Om School and has been teaching ever since.
"Recommitting to my yoga practice has provided the space to slow down, embrace the moment and listen to how my heart, mind and body are feeling from day to day. Yoga has allowed me to become more vulnerable and open with my feelings and to be more accepting of the parts of myself I always saw as flawed."
As a yoga teacher Emily is committed to sharing this practice with students of all ages and abilities, enjoys working with athletes and aims to consistently provide a safe space for students to grow mentally and physically. Away from the studio Emily loves to travel with her husband and doggos, along with growing food in the garden and cooking for friends and family.
Heather Earl
Heather has over fifteen years of teaching experience leading classes that are dynamic, creative journeys that evolve with the changing needs of life. Rooted with strong functional anatomy, she infuses her classes with the power of the breath and a deep awareness of the physical body, building krama sequences that lead to a strong, centered practice. Heather is a Yoga Alliance certified teacher through the World Renowned Nosara Yoga Institute in Costa Rica. As an accredited Interdisciplinary Yoga Instructor™ she draws her teaching style from roots in Ashtanga, Iyengar and Kripalu foundations. She is also a certified Pranassage® Practitioner. Professional development and ongoing training include Advanced Training at the Nosara Yoga Institute, Prana Vinyasa and Flow Teacher Training with Shiva Rea and Ashtanga Teacher Training with Manju Jois.
James Burton – CIYT
James began his practice of Iyengar yoga in 1997 and received his teaching certification in 2003. Originally from Sydney, Australia, James has called Boise home since 2005. His teaching style is challenging yet supportive and is inspired by his intensive personal practice. He gets a great sense of satisfaction watching his students progress in their yoga. James continues to study with his teacher in Australia, as well as with the Iyengar family in India.
Jenn Tigli – CIYT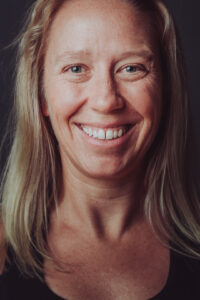 Jenn found Iyengar yoga 16 years ago in an effort to manage injuries from a lifetime of competitive sports. Not only did she find yoga provided relief from chronic lower back pain and stiff shoulders but enhanced her emotional and mental well being too. Jenn is currently Iyengar certified at the Introductory Level and has been teaching for 12 years. Her style is challenging, yet encouraging. Jenn enjoys teaching students of all levels progress in their practice both on the mat and in their daily activities. When not teaching, Jenn enjoys mountain biking, gardening and backpacking with her husband and two daughters.
Jennifer Jones-Easterday
For local artist Jennifer Jones-Easterday, it was love at first pose when she stepped on the mat over 19 years ago. She quickly realized that the stillness and health benefits of yoga helped balance out her busy life. Jennifer started sharing that love in 2014, teaching new poses and watching student's confidence grow with each class. Passionate about using yoga to benefit others, she has taught at the Women's and Children's Alliance, raised money for Speak Your Silence, cancer treatments and adoption. In 2019, she created the Freedom Yoga series for veterans and their families to restore and reconnect through yoga and sharing food after class. Brightening your day with her laughter and smile, you will be inspired and encouraged in Jennifer's classes. She is recognized by Yoga Alliance as a Registered Yoga Teacher and enjoys instructing a variety of styles such as hot yoga, vinyasa, restorative and yin. Jennifer has received additional training in restorative yoga.
When not instructing, Jennifer and her husband, Brad can be found hiking with their two girls around the North End hills, drinking coffee while watching squirrels and sitting around the fire pit. A lover of quotes, Jennifer has found this one to be the most true: "The secret to having it all is believing you already do."
Jesse Jarvis
Jesse is an East Coast native, raised near Cape Cod in Massachusetts, and has lived in a number of cities over the years. She transitioned her career from being an event planner producing large-scale conferences and corporate events to becoming a full-time Yoga instructor in 2016 and has never looked back. She received her 200-hour certification in Rishikesh, India and has completed a number of additional certifications and training in Biomechanics, Yoga Philosophy, Yoga Nidra, Ayurveda, as well as Kids Yoga. Jesse enjoys making the practice of Yoga accessible, approachable and fun for every body she is able to guide along the way. In her classes, you can expect a calm presence with articulate queuing with focus on alignment and breath awareness. Jesse also brings a playful energy into her classes for both adults and children alike that encourages her students to be present, have fun and leave feeling accomplished and refreshed.
Justina Gooden-Helton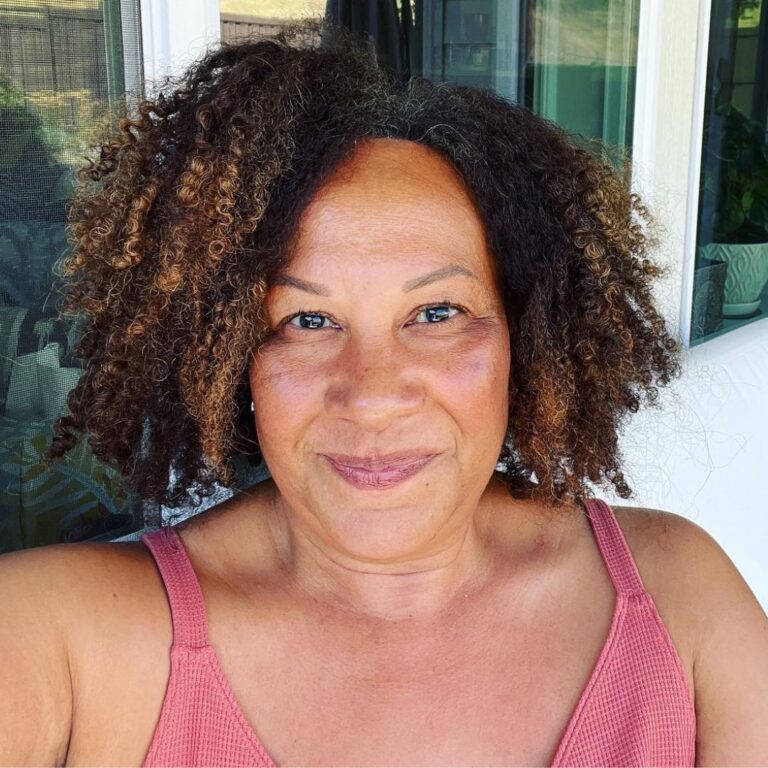 Justina Gooden-Helton is a 200-hour Registered Yoga Teacher. She is certified in Baptiste Power Yoga with over 300 hours of training in Power Vinyasa. She also holds certifications in Yin Yoga from Evoke Energy Yoga, Yoga Nidra from Hilary Jackendoff, and the Functional Approach to Yoga with Paul Grilley.
Justina has been practicing yoga for over 10 years and discovered hot yoga in Amman, Jordan. Eight years ago, she fell in love with power vinyasa and has been practicing it ever since. As her practice evolved, Justina expanded her skills and studied Yin yoga.  Yin has helped her connect with the body in whole new way.
Born in Ohio, Justina has lived in California, New Jersey, Northern Virginia, Rome, Italy, Tel Aviv, Israel, Amman, Jordan and now lives in Boise, Idaho. From this you might gather that she is a lover of travel! Justina shares this nomadic life with her husband Rob, their 14-year-old son Cole and Cappi the naughty kitty! She also loves food and wine – throwing a good dinner party is a favorite pastime. In addition to teaching yoga, she serves on the board of a statewide conservation organization in Idaho.
Kat Rolley
I am passionate about yoga and the mystical side of life. I believe we all have something to learn and it is about being open to life, love and happiness. I grew up here in Idaho and was born in Florida. I believe it was there I began to love the life is filled with color, people and amazing adventures yet to be written. There is a path for all of us and I want to live my dreams and dream my life the way it was meant to be, for me my family and love, more love than ever before. I love gardening, my little family, silence and love loud music, live music, shows, art, movement, African drumming, sweating and dancing till you cry are just a few things I enjoy doing when not on my mat.
Kenna Bolen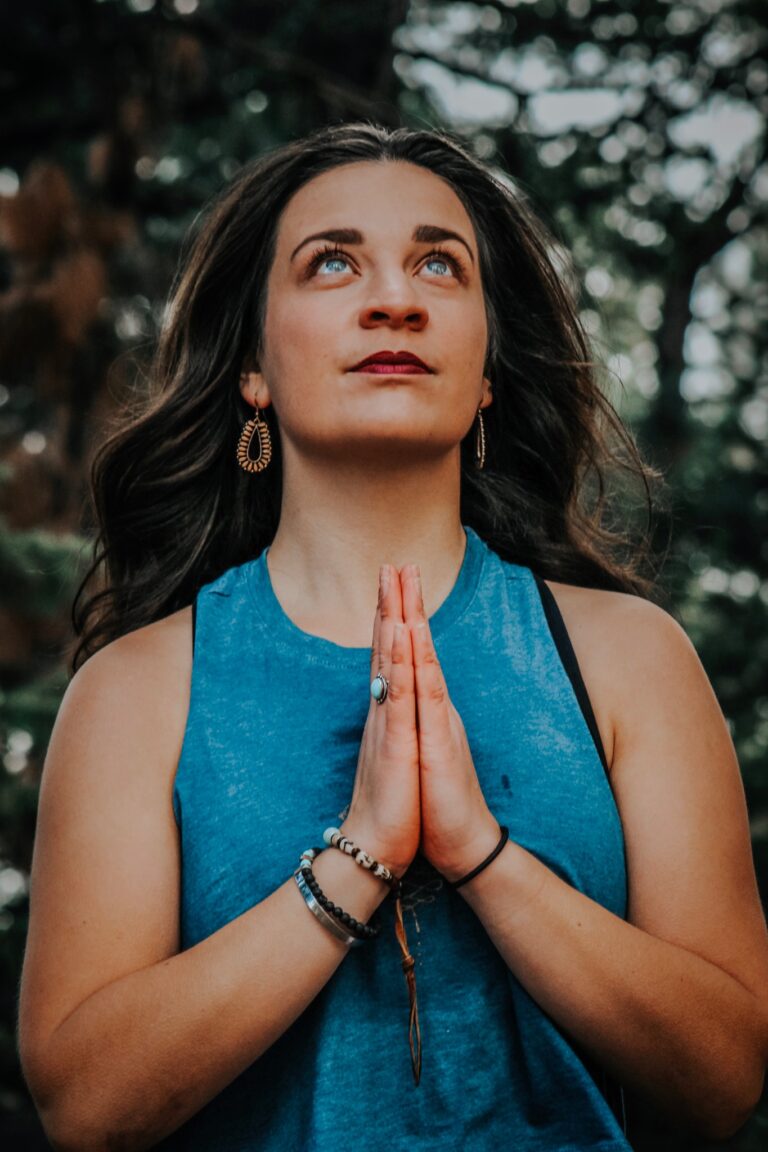 Kenna fell in love with yoga as a college student searching for a space to calm the mind and connect to the sensations of the body. She completed her Yin/Restorative RYT-200 from the Sage Yoga School and is continuing her education currently to become a RYT-500.
Kenna loves to guide embodied offerings, you will notice she honors the grounding energy of mother earth and expansive expression of the divine. She feels resonance with the connection of yoga and self-love. You will hear the cue to "listen to your body" and the term "heart coherence" in her class. She guides class through an energetic lens and will often spice things up with freedom to play in class with a child-like innocent perspective.
Laila Hardman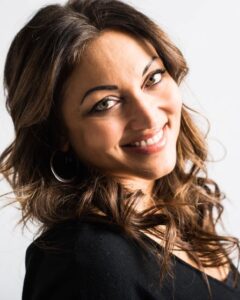 Laila has distinguished herself in the field teaching dance and choreography for over 30 years. She has choreographed for commercials, televised NFL half time shows, trade and fashion shows and has been awarded over 20 choreography awards in the US as well as Europe. Many of her former dancers can be seen on Broadway as well as in music videos, commercials, on NBA and NFL dance teams. She is currently on tour with NRG Dance Convention where she teaches dance and yoga and is a certified instructor and the Educational Director for Muvmethod, a form of yoga and dance conditioning for dancers throughout the US, Canada, and Europe.
Laila has been practicing yoga for over 20 years and has found teaching yoga has been a natural progression for the next stage in her life.  Laila is an E-RTY500 and enjoys leading anatomy and biomechanics modules for yoga schools.
Laila is very passionate about myofascial release and has completed over 100 hours in biomechanics. She uses her practice to help students make educated choices about poses and how to strengthen and lengthen through asana practice. Laila loves teaching yoga and learning from her students.
Lisa Jayanti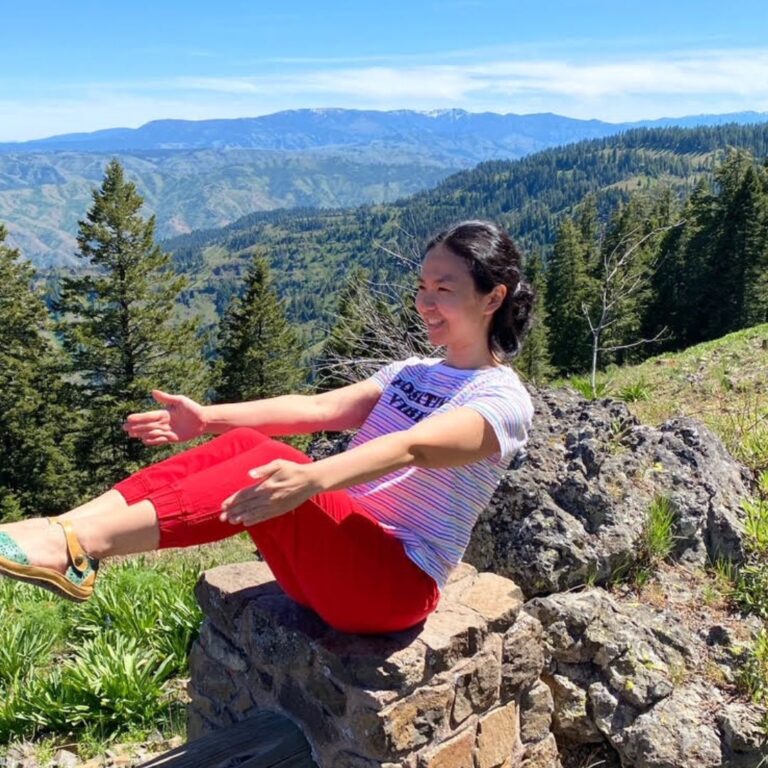 Ever since taking her first class 16 years ago, Lisa has made Yoga an integral part of her life. Born and raised in Indonesia, she studied and worked as engineer in Singapore before settling down in Boise in 2011.
Lisa completed 220hrs YTT in June 2020 and online Restorative Teacher Training in July 2021. In the spirit of creating safe and sustainable Yoga practice, she furthered her learning and completed self-myofascial release and biomechanics based trainings with Yoga Tune Up®️.
In Lisa's class you will find a blend of traditional Yoga practice and deliberate playful movements to encourage practitioner's growth and greater movement capacity. Her goal is to encourage awareness, inquiry and self-exploration to find our limits where we feel safe, in-control, strong, and "owning" the practice.
Liz Hilton
Liz Hilton is an Idaho native and has been teaching yoga for 9 years and practicing for over 20.
She received her Teacher Training from The Nosara Yoga Institute in Costa Rica.
She views yoga as an inquiry into the "Self" that begins when you come to the questions of
meaning and purpose in your life. Liz is known for her vigorous, powerful vinyasa classes. Flows that build up heat from within with a strong emphasis on core, strength building poses, and advanced asanas. Liz is not afraid to fall and loves teaching arm balances and inversions, challenging the student and herself in a nonjudgemental environment. Power and Level II/III yoga classes inspired her early on as a way to quiet the monkey mind through exertion, difficult and new postures, and meditation in movement. Fun, lighthearted, and physically demanding, yet spiritually encompassing the witness consciousness part of our multidimensional self as a gateway to happiness, contentment and peace. Liz has been inspired by teachers such as Christina Sell, Dylan Werner and Sadie Nardini.

Liz also has her Bachelor of Fine Arts Degree from Boise State University and loves to paint
things as diverse and free as her yoga practice is. Some of her other hobbies include lap
swimming and cycling, which in turn brings an awareness of the benefits of yoga for the athlete.
Marcy Midnight
Marcy Midnight is committed to empowering others with her intuitive, authentic teaching. Rooted in Tantric yoga principles and her years of training with master yogini Shiva Rea, Marcy offers creative vinyasa sequences, mantra, pranayama, focused intention, meditation, and spontaneous movement to unite mind, body, and spirit.
Her vinyasa flow classes integrate breath with movement, form, and flow and strength with deep relaxation. Through intelligent sequences, self-inquiry, breathwork, and intention setting, she cultivates a strong presence and guides students through a transformative experience in a safe, inclusive, and accessible atmosphere. She believes the intelligence of the body, wisdom of the heart, and focused mind are our best guides to consciously awaken to our highest potential.

Currently studying with Seane Corn and Off the Mat, Into the World™, Marcy is passionate about integrating the philosophy and ethics of yoga into our everyday choices and actions—encouraging conscious awakening individually, locally, and globally.
Mikayla Latta
Mikayla ran her own yoga studio from 2010-2020. In 2013, Mikayla became certified as a Spiritual Life Coach and in 2015 a yoga teacher. Mikayla chose to study yoga with one of the most experienced teachers in America, Amy Ippoliti. Amy's extensive background in Anusara yoga, alignment, and yoga therapy was perfect for Mikayla's desire to help people discover yoga as a means to heal and strengthen their body. With struggles of her own injuries in the shoulder and neck, practicing alignment based yoga offered a window into her own healing. Mikayla has found great joy in offering the same insights and wisdom to new and established students alike.

Mikayla has had the privilege of teaching at the Sun Valley Wellness Festival. Leading classes and partnering in the opening ceremony at Yogafort. And interviewed for NPR: Idaho Matters, on the topic of Yoga.
Naomi Jones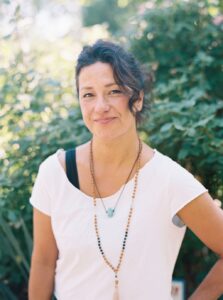 Naomi is a 500 ERYT teacher in Boise, Idaho. She has been teaching for nearly fifteen years and loves sharing yoga with others.
Naomi has training certificates in:
Yin yoga with Bernie Clark
Yoga Nidra with Total Yoga Nidra
Foundations of Non-Dual Tantra with Dr. Kavitha Chinnaiyan
Yoga for Fertility with Lynn Jensen
200 Hour Fundamental Yoga with Shanti Yoga
300 Hour Yoga Training with the Sage Yoga School
120 Hour certificate in Anatomy and Physiology with Yoga Synergy
200 Hour Vinyasa Yoga with Essential Hot Yoga
500 Hour Bikram Yoga certification with Bikram Choudhury College of India
Currently earning a 300 Hour Professional Yoga Teacher Training certification through True North Yoga
Naomi enjoys travel and is often on the road teaching, exploring and living life.  Naomi has two daughters Stella (19) and Holly (15).  She is married to Paul Graham who is a Yoga Teacher and Ayurveda Health Counselor.
Nicole Force
Nicole has been a student of yoga for 15+ years, graduating in 2020 with a 220-hour certification (RYT 200) in Vinyasa. Her practice evolved through lineages including Meditation, Iyengar, Hatha, Nosara, and Yin; she also completed intensive trainings in Yoga Nidra and Trauma Sensitive Yoga. Nicole teaches in public schools, gyms, boutique studios, rehab facilities, online, and in workshops. She loves to work in a thematic focus to enrich practice with meaning. With a background in technical writing, she occasionally incorporates writing or computer-related physical considerations into her classes. Off the mat, you'll find Nicole freelancing, noveling,  slamming personal essays, or hiking with her Lab.
Paul Graham
Paul teaches Power Yoga and meditation. He has completed over 2,000 hours of yoga asana, meditation, anatomy, history, and philosophy training in Australia, India, and the US and is an Ayurvedic Health Counsellor through the California College of Ayurveda.
He has a keen interest in the science of stillness practices and also delivers organizational resilience programs for corporations, focusing on identifying and mitigating stress realization in the workplace. Paul and his wife Naomi own and operate Insight Yoga, True North Yoga and are part owners in Source Meditation Space all located in Boise, Idaho.
Sherika Tenaya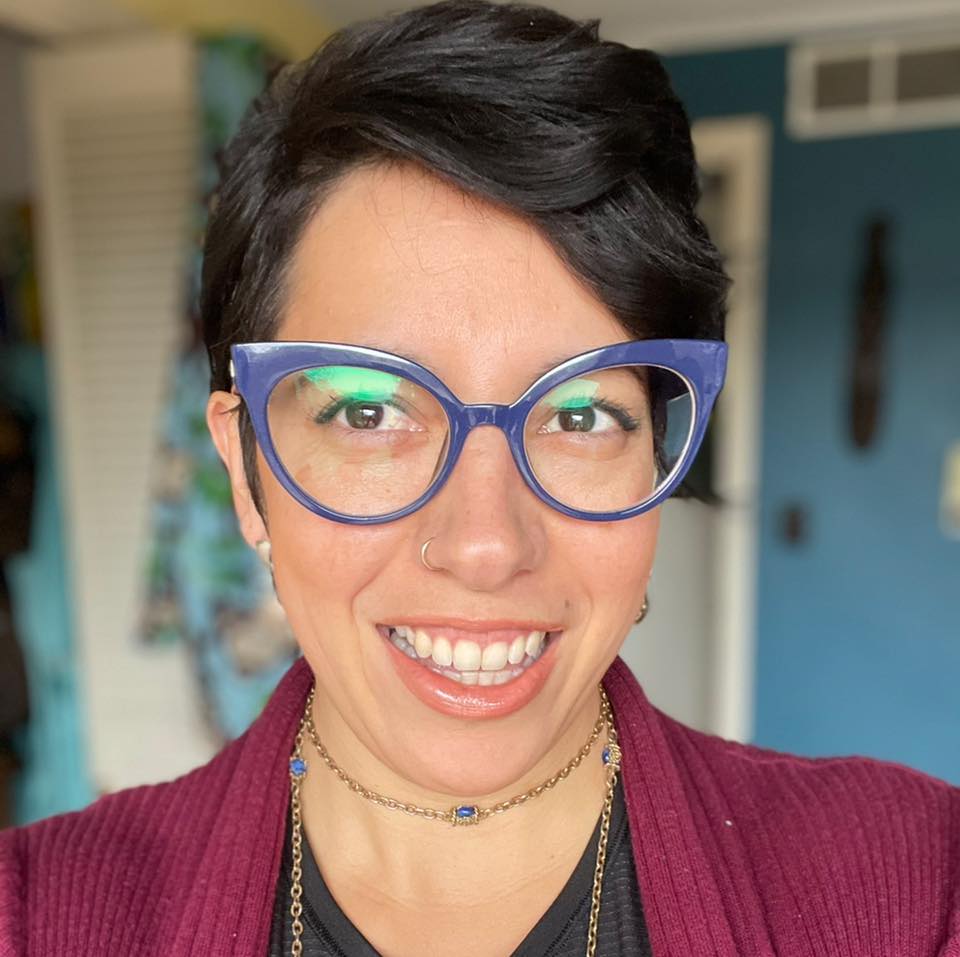 Susan Lamberson – CIYT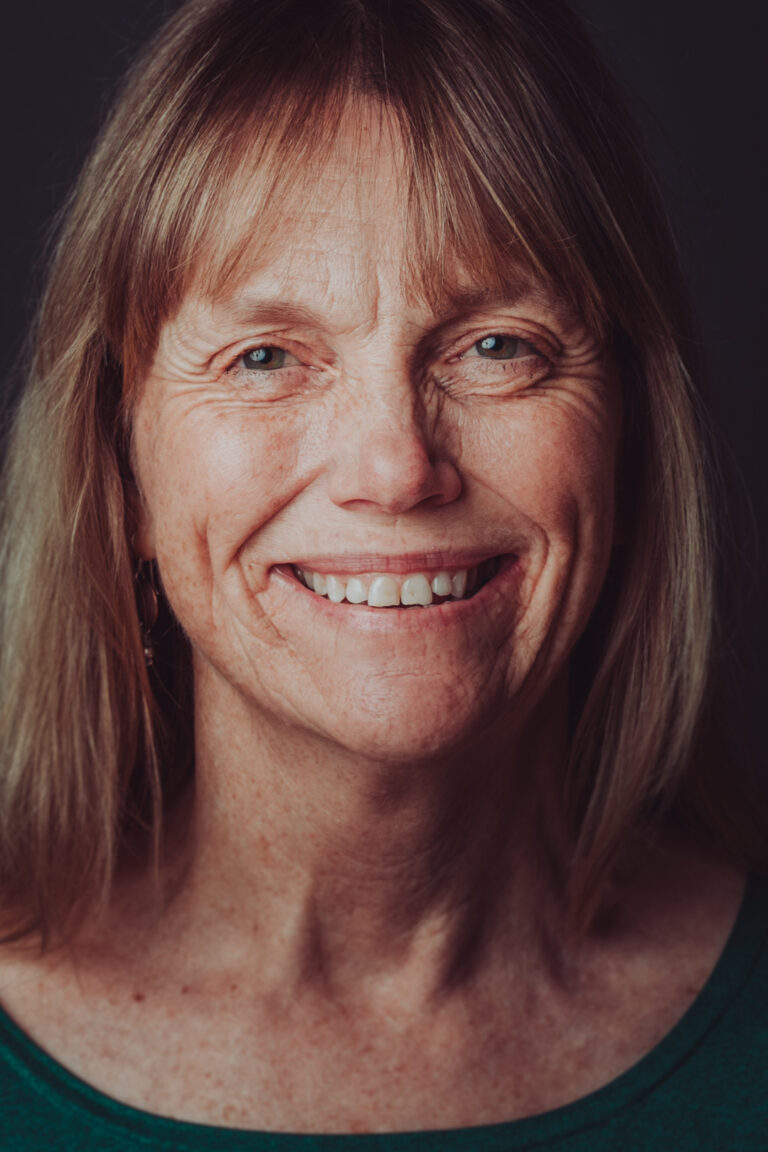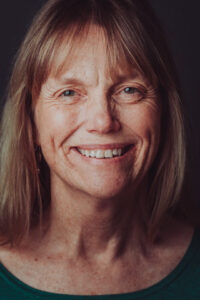 Susan Lamberson, Certified Iyengar Yoga Teacher, loves yoga and is committed to sharing the art and science with you. As students tune into their very own "body of knowledge," they transform their attention from fixing flaws to a growing sense of curiosity and deep self care. Iyengar yoga is a precise and effective way to restore, maintain and develop robust health. Susan's classes are inspiring, transforming and playful.
Susan was introduced to yoga early in life through books and classes. She began study of Iyengar yoga in 1994 and completed certification in 2015. Susan founded Yoga of the Sequoias, in Three Rivers, CA, in 1996, where she taught until 2009. She has been teaching in Boise since then. Susan teaches classes for Boise State University as well as for the public.
Vickie Aldridge – CIYT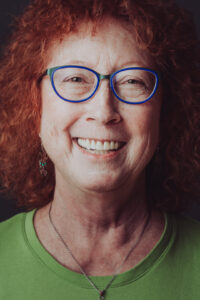 Vickie has been a student of Iyengar yoga since 1983 and teaching since 1987. Since her first encounter with B.K.S. Iyengar in 1987 she has traveled to India numerous times to study at RIMYI and continue her personal learning experience . Vickie was selected as one of 50 women in the world to attend the Women's Intensive in Pune, India with Geeta Iyengar in 1997. She has been in charge of the BSU yoga program since 1991 and previously owned the Boise Yoga Center for 25 years. Vickie has maintained an interest in the therapeutic aspects of yoga as a 25-year member of the International Association of Yoga Therapists and was on staff for St. Alphonsus (STAARS) and Idaho Pain Center for a combined 16 years. She feels that yoga has changed her life and put her on a path of awareness and well-being that continues to bring rewards to her students and in her own practice.
Zoe Saulsgiver
Zoe Saulsgiver DPT attended Sage Yoga school in Boise for her 220 HR YTT. She completed reiki training at Black Lotus Healing Arts Alternative and Holistic Healing Center in Fort Collins, CO. She obtained her Doctorate in Physical Therapy from New York Medical College and currently works as a Physical Therapist for St. Lukes. This year she became a certified Orthopaedic Specialist through the American Board of Physical Therapy Specialties.
Zoe believes that yoga is an opportunity to explore and come to accept the body mind and soul as they are, and foster growth and development of each. If we can explore this concept together, we can perhaps find the best version of ourselves to bring to our community and our loved ones as well as to ourselves. She feels that we can work together in an intentional way to make our world a more peaceful, accepting and kind spirited place, one small shift at a time through the practice of yoga.